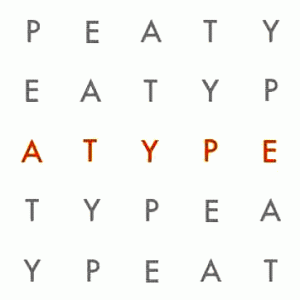 ATYPE is a full service architectural firm.
Building Programming – Working with a prospective Owner, serious consideration is given to help determine the type and size of spaces needed for a building project. Occasionally deeper comprehension of an Owner's lifestyle or work habits yield unique or specialized programmatic elements.
Building Research and Analysis – With an established building program, often greater understanding is sought to yield and more efficient or elegant results; whether it is an analysis of relationships and adjacencies or a study of building typologies. Also, in situations of existing buildings, proper documentation and research may be conducted prior to design work.
Schematic Design – The most critical portion of any design project is the exploration and establishment of the concept and the delivery of a schematic design. Employing the agreed program with any research and analysis, various basic design schemes are elicited and with the Owner's input, a design direction can be selected for the most appropriate solution to be developed.
Design Development – Once a schematic design is established, work can begin in developing the design to bring it to a practical and buildable realm. A few of the overall dimensions are examined and all aspects of the building design are adjusted to work with selected materials, systems and standards.
Construction Documents – With the developed design revised and finalized, all the details are then added and a full inventory of all critical building items are made to produce a set of drawings the contracting industry can use to building the design.
Filing and Permitting – With the construction documents, an often edited set is made for filing and permitting purposes.
Bid and Negotiation – With the construction documents serving as contract scope, ATYPE can aid the Owner in vetting and selecting the appropriate contractor to build the design (though there is typically never any legal relation between the contractor and architect).
Construction Administration – With the contractor building to the construction documents, ATYPE can assure the Owner that the contractor is conforming to the understood building work as well as aid the contractor with clarifying any minor conflicts or omission in the documentation. ATYPE would also review all building materials and procedures proposed by the contractor and well as review the completed work for payment.
. . . more complete typical contractual clauses for architect's responsibilities can be found in the technical section.